Welcome to Clear Image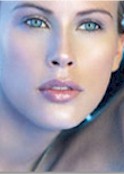 Clear Image offers Facial Massages. Stressed and exhausted? Take time out for yourself and enjoy a relaxing Facial Massage – a relaxing and healing treatment for face, neck, shoulders utilizing the latest massage techniques. Also enjoy a special healing hand treatment for softer, more youthful looking hands. Try an Express Facial, for the woman on the go, or a thirty minute Mini Facial with an indulging revitalizing vitamin boost mask for the face & neck. Or, treat yourself fully with the 60 minute Ultimate Facial, which is the ultimate face, neck & shoulder treatment. In addition to the mini, a microderm abrasion and a nourishing seaweed treatment leaves the skin silky-smooth and glowing. Also included is a hand treatment to heal and hydrate.
Also ask about our Acne Prone Skin Treatment Facial: Antibacterial Treatment, Unclog Pores, Promotes Healing - Face, Neck, Back Sensitive Skin Facial: For those who are sensitive to environmental aggressors. Rosecia, etc.

We Offer Hours by Appointment
Wednesday - Saturday, some evening hours
We are located in Salon on the Terrace next to Ace Flag
Call today and get your complimentary consultation, brochure, and demo treatment!